One thing I have never really cared for was packing out loppers to a campsite, or even around my own yard all that much. I'm a big fan of attaching anything and everything I can to my belt for easy transportation. When I saw the Gerber Reveal Folding Loppers online, I had to get my hands on one to try out and I'm sure happy that I did.
I'm a big fan of portability and these pruners are made with that idea in mind. Coming in at just 16 ounces, they are easy to haul around the campsite, or the backyard and you won't break a sweat. When closed, the pruners are an even 11" in length. The fit in the provided heavy nylon carry case easily. The case itself has a belt strap for attaching the whole unit to your body while working, as well as a Velcro closure to prevent the loppers from possibly sliding out while in the field.
I found that the sheath did a great job and was very durable and easy to clean up when necessary.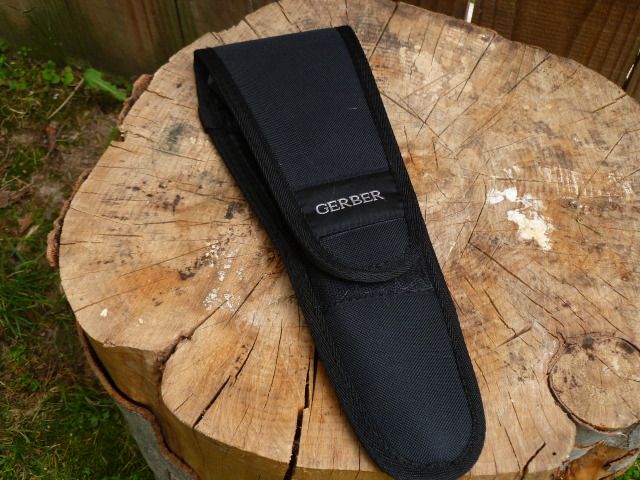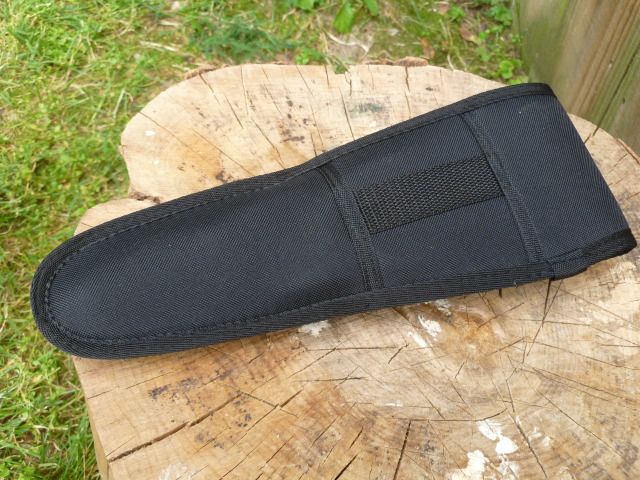 The pruners are made of stainless steel, so they are strong and durable at the same time. All of the moving parts are held together with stainless rivets that seem to be very strong, with a nut towards the top of the pruners that you can tighten should they need it. After a few hours of cutting up branches, the pruners never needed to be tightened once (or sharpened)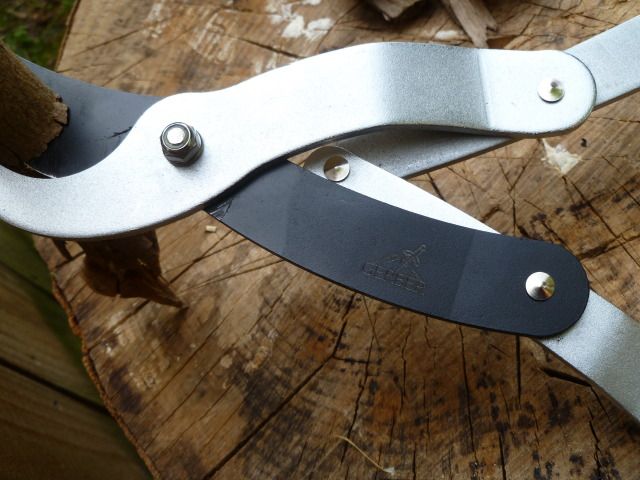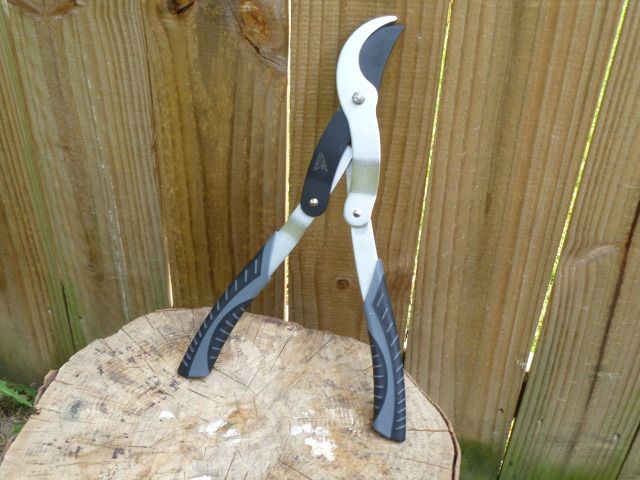 When it comes to cutting, these pruners are advertised at handling a 1 1/4" thick branch. In my testing, I found that they could handle that thickness, and even another quarter inch without much issue at all.
The handles are coated with a synthetic, non-slip grip that really does work well! This is one of the things that I really liked about these pruners was the grip on the handles. They have just enough texture so that while you are working, the handles stay put and you have full control the entire time.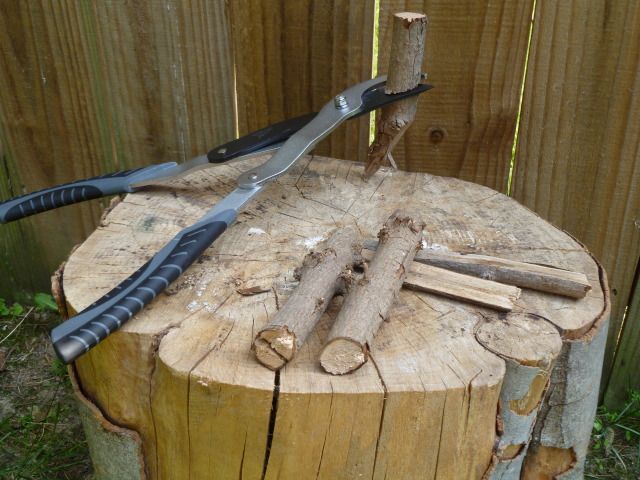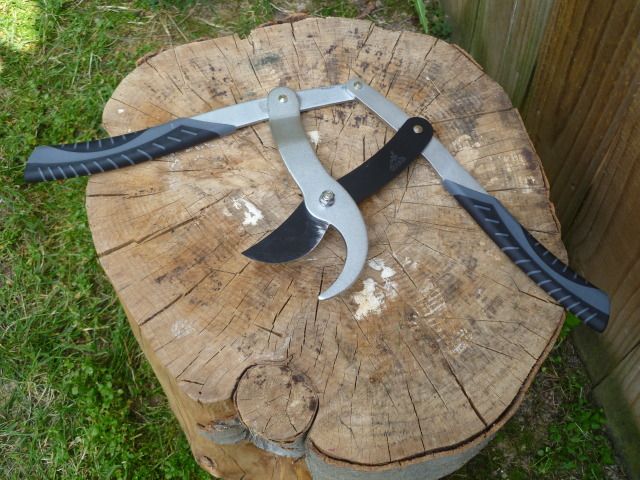 In closing, I would say that these pruners would make a great addition to any backpack, or just attaching them to your belt when working in the yard. They are easy to fold and unfold, the sheath they come with is heavy duty and will wear very well and they cut anything from 1 1/2" with ease. With a price tag of just $23.46 on Amazon (as of this posting), you really can't go wrong. Along with that, don't forget about Gerber's lifetime warranty. I look forward to years of use with these pruners.
Thanks for reading guys and please post if you have any questions of comments.
- BP