Things have been rather quiet around here for a few weeks, but with winter slowly breaking and signs of Spring showing through, I'm gearing up for some good outdoor adventures and some more product testing.
I have a load of new things to check out and review, so hang in there with me and we'll get back to the woods for some woodcraft and to check out some great looking gear!
I have three high-end tarps from different companies that I'm excited to check out and compare against each-other. Each has its own characteristics, which will make for some interesting reviews. Since I have become primarily a hammock camper, I rely on tarps for protection from the elements and light falling debris from trees and animals (having an acorn hit you in the forehead while you're sleeping is not very fun, trust me!)
Along with the tarps, I'm also working on reviews for some tactical gear from
Blackhawk
and an amazing chest-pack from
RIBZ
as well.
Gerber Gear
was kind enough to provide me with a GREAT set of pruning shears to evaluate, so expect a full review coming in the very near future.
For water purification, I have a
SteriPEN Classic
to evaluate and compare to other purification methods. I'm going on a week-long cruise with my wife next month in the western Caribbean, so with steps in placed where water is going to be questionable, the SteriPEN is going to get a good workout, and some great pictures as well.
I'm a big fan of
Buff Headgear
and have a few of their head buff's that will be with me when I'm out in the woods and on vacation. Along with just looking great, they can be used in many different configurations, which makes when valuable in both a casual, and a survival situation. Pictures and reviews coming on these!
Along with the new gear, I'm going to follow up on some other things I have been working with all winter long, like my
Condor Greenland Pattern Hatchet
and a few of their knives that I use on a regular basis. That axe has been amazing to work with and I need to gather my pictures and post them for you to check out. The awesome
Joe Flowers
recently posted a great YouTube video where he showed the versatility of this fine axe. Check it out right here -->
LINK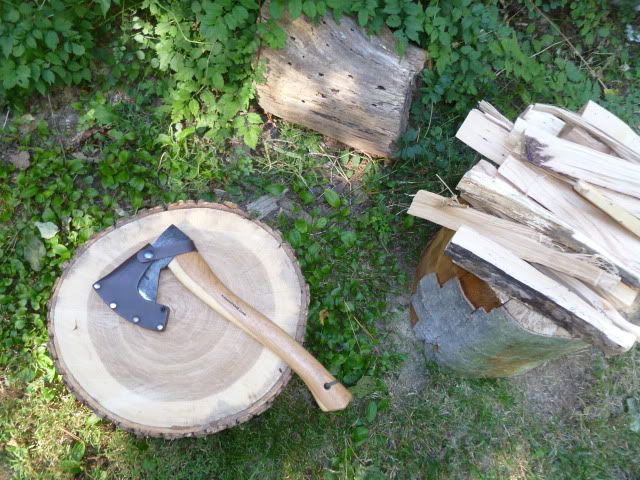 All that said, I'm excited and looking forward to working with the new gear, getting some quality time in the woods and spending more time improving my woodcraft and other outdoor skills. Stay tuned, more coming very soon!
- Bill